Email me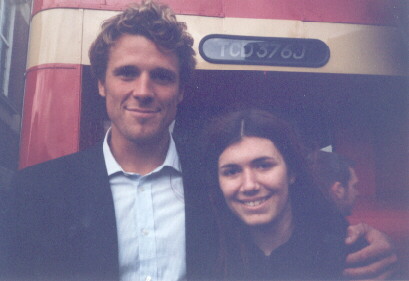 I hope you have enjoyed looking at my site. If you have any comments, criticisms, or information to give me please email me
Some stuff about me:
My name's Catherine and I come from Bournemouth, UK. I'm reading music with education studies at Homerton College, Cambridge and I'm currently in the blondie crew for the boat race (women's equivalent of the Goldie boat.) Due to the 11 training sessions a week, my social life has gone out the window but I try and go out at least once a week!
The original idea behind creating this site about Matt and James is to save people trawling the internet for hours to find out about them. It seems that I am the first to produce a web siteabout them so it's good to be unique! I have constructed the site using HTML and a bitof Java - no use of webpage publishers at all.
Vote for my site! (top 100.rowing.org.uk)